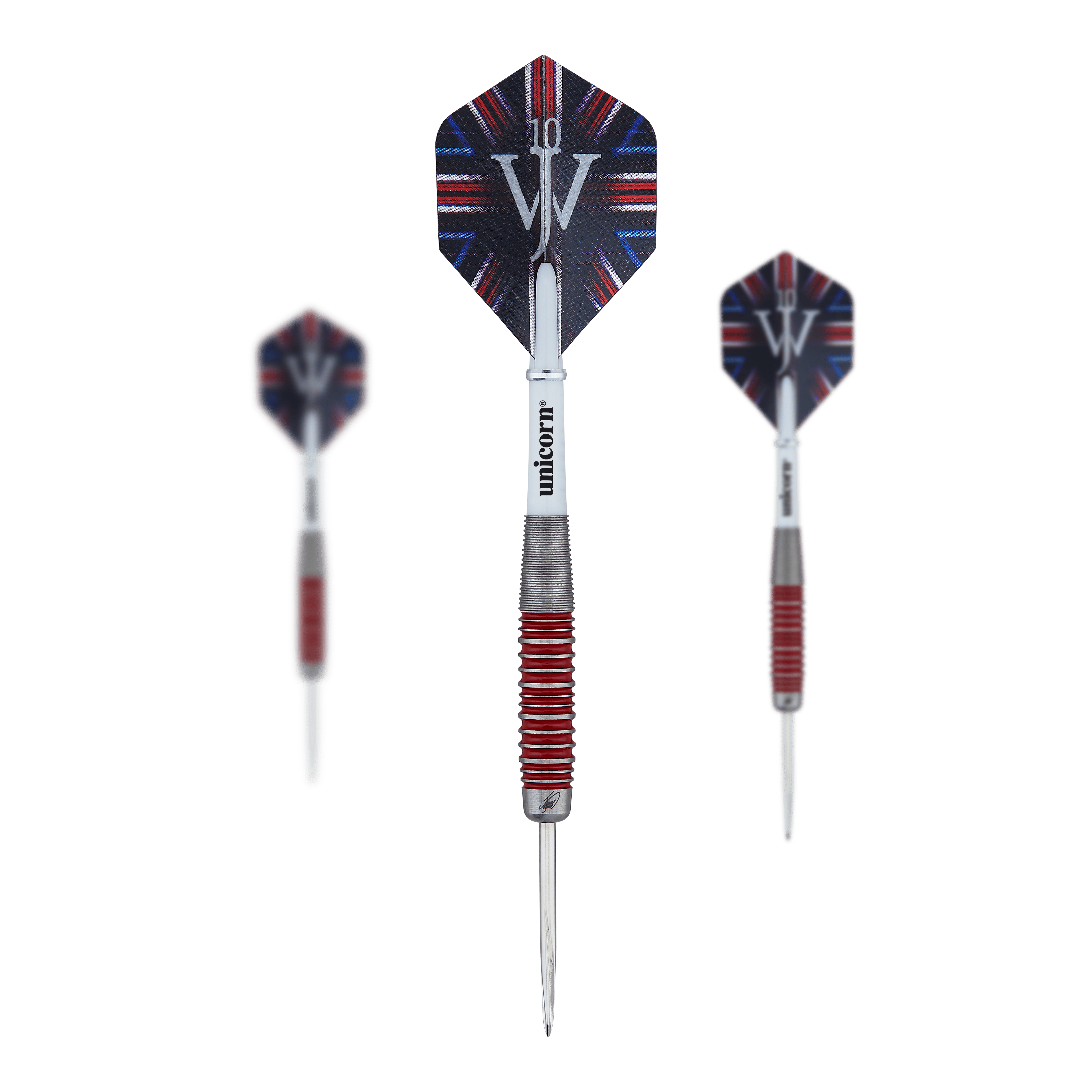 Product Information "Unicorn The Machine James Wade 90% steel darts"
Unicorn The Machine James Wade steel darts with a 90% tungsten content.
James Wade is one of the most successful darts players of all time, with 11 televised titles and 28 non-televised PDC titles. He is the most successful left-handed player of all time in the PDC and continues his success story! The Machine Range is a collection of darts in various shapes, styles and sizes, offering a variety of options for fans of 'The Machine'.

The set comes with Unicorn Gripper Shafts and James Wade Ultrafly Flights.
Dimensions

length

O

22g

41.00mm

7.30mm

24g

41.00mm

7.70mm

26g

42.00mm

7.90mm
The Machine - James Wade player darts with 90% tungsten content
Version - Complete set of steel darts with 22, 24 or 26 gram barrel weight
Material - 90% Tungsten (Tungsten)
Barrel shape - cylindrical shape with a centered center of gravity
Manufacturer - Unicorn - The big name in darts
Ready for shipment, delivery in 1-3 days.
Delivery, Friday, 01.12.23 - Monday, 04.12.23
Order & pay within hours and minutes