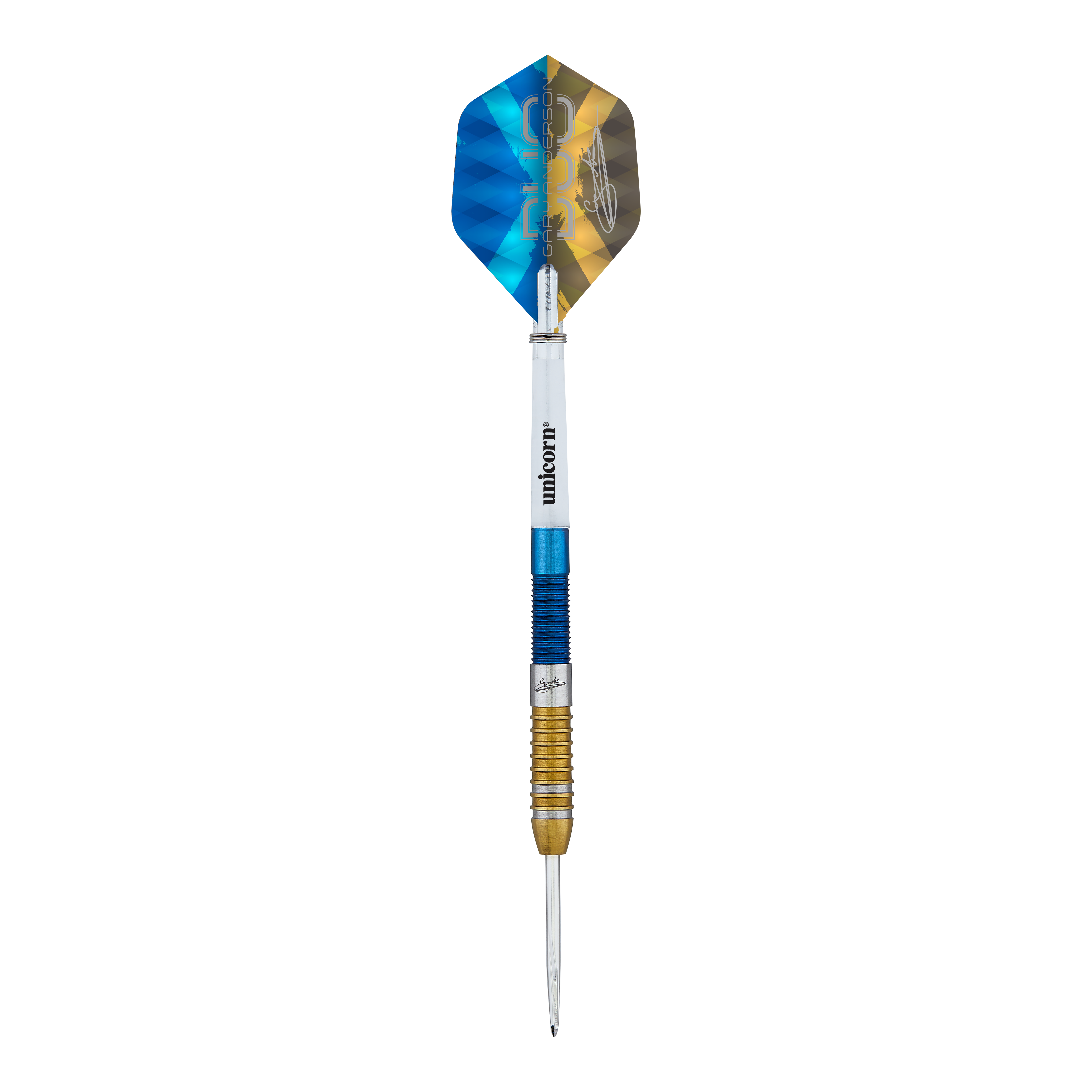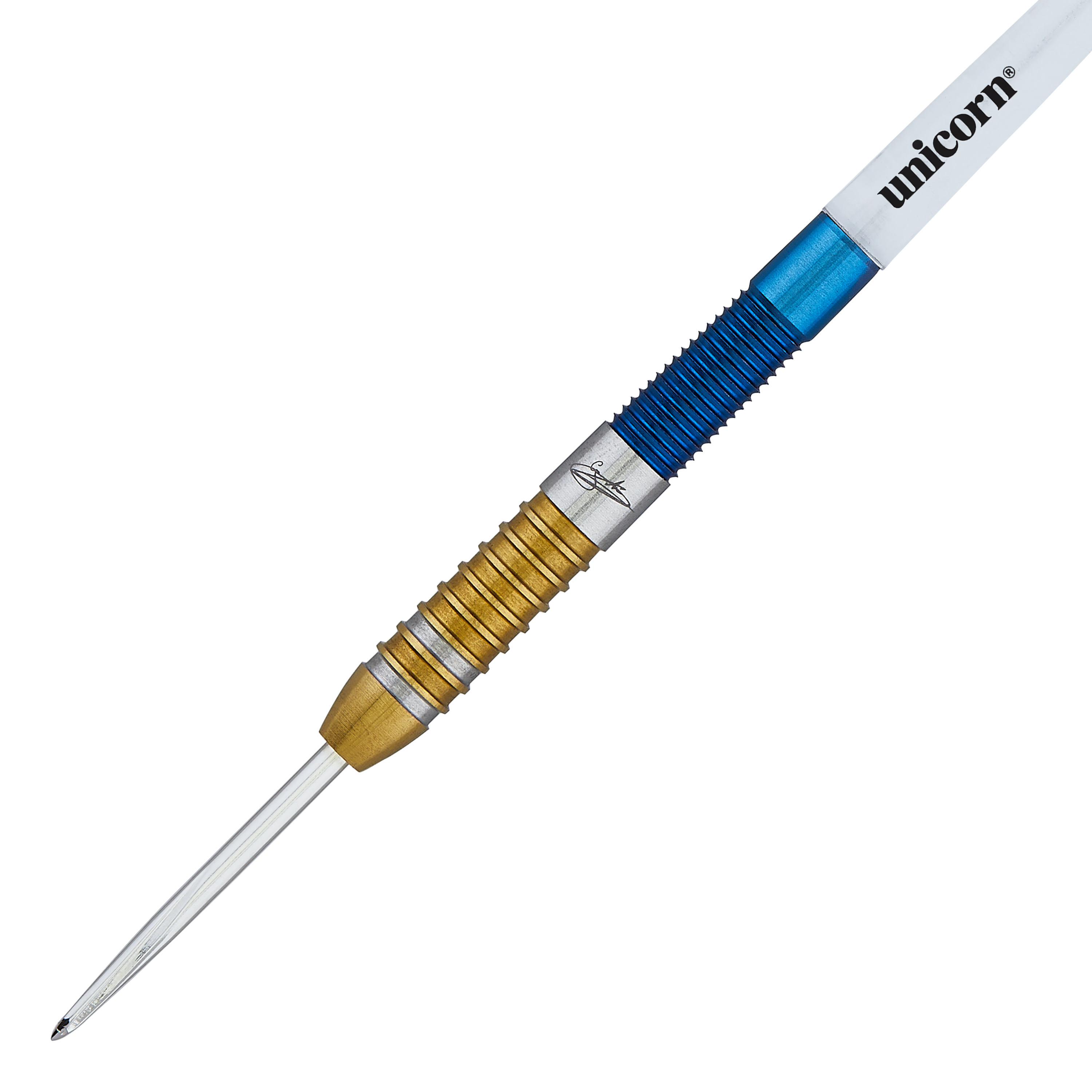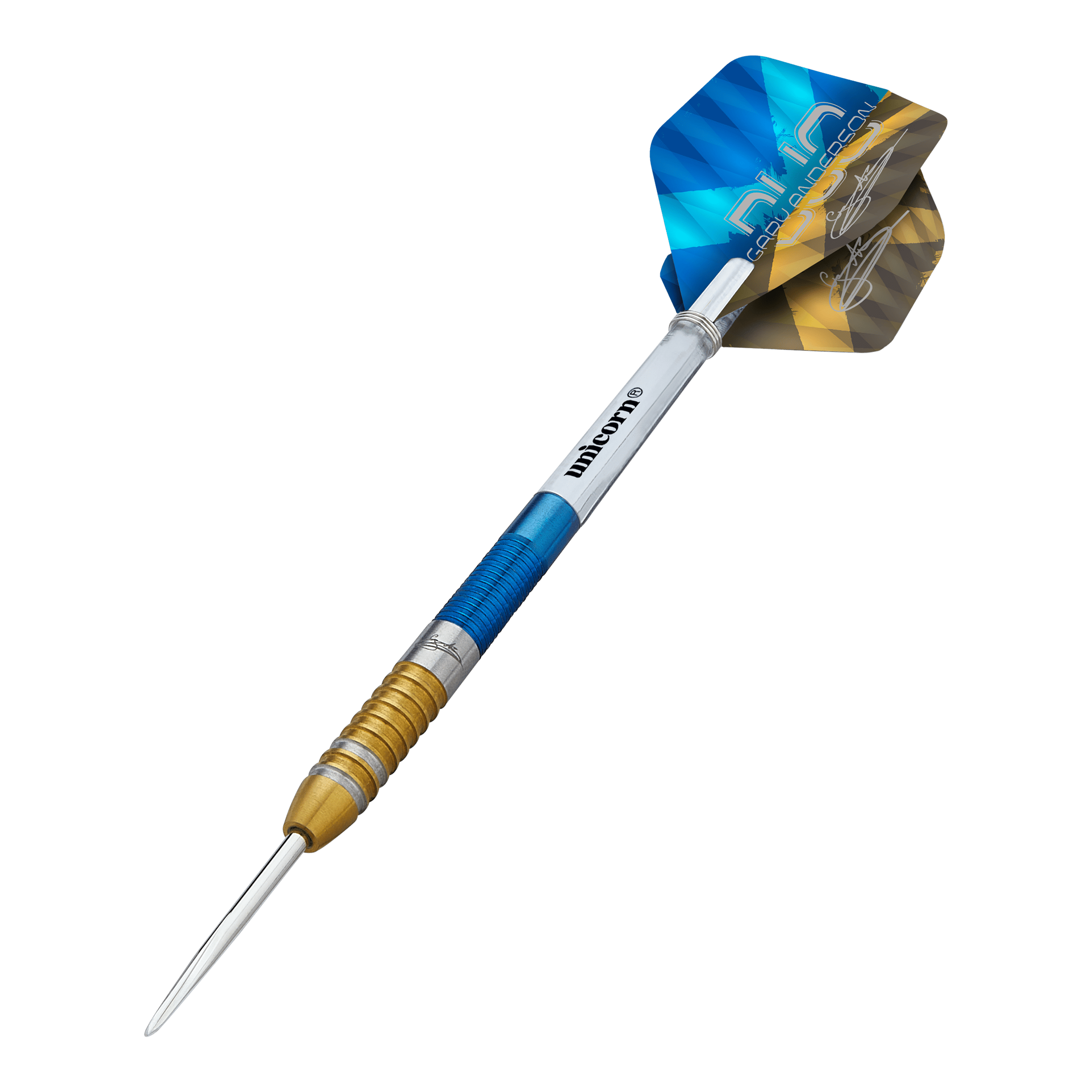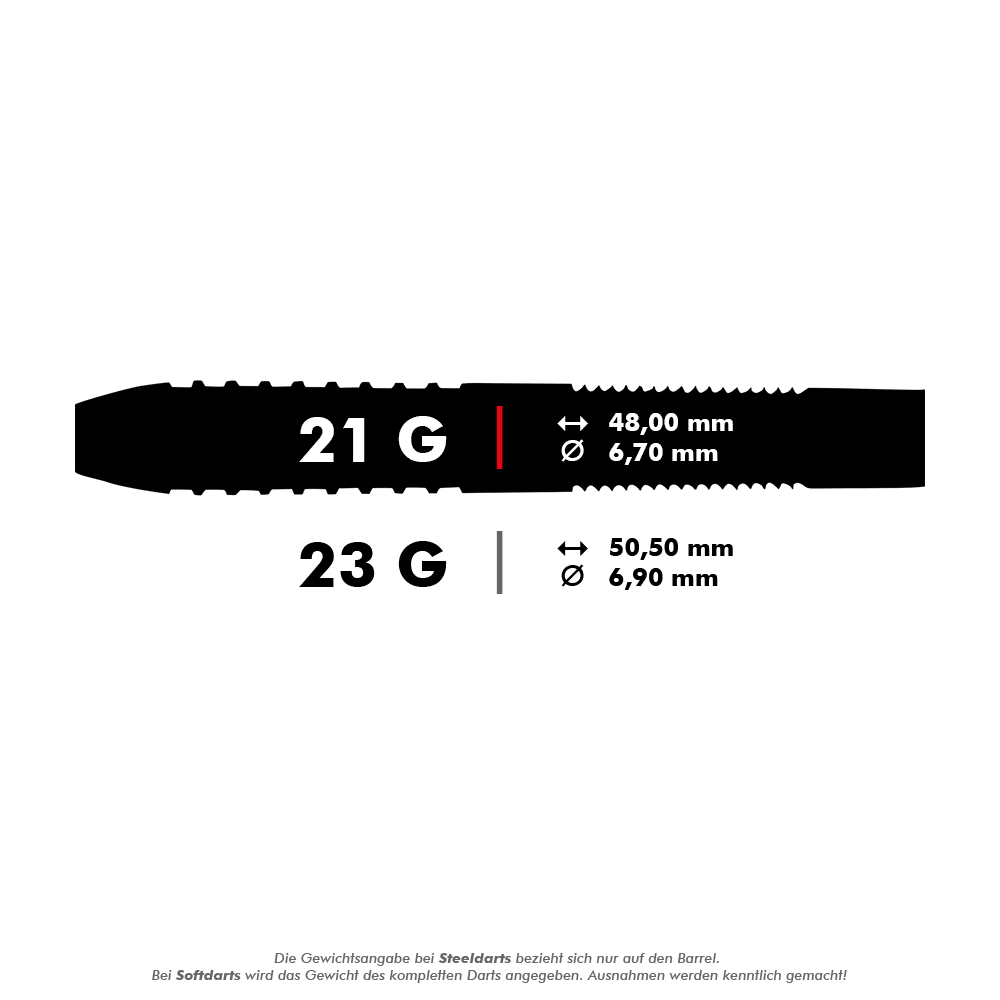 Product Information "Unicorn Gary Anderson Duo Steeldarts"
Unicorn Gary Anderson Duo steel darts with a 90% tungsten content.
Impressive double PVD coated barrels created in collaboration with Gary Anderson. The Gary Anderson Duo Darts celebrate the variety of barrels the Flying Scotsman has used over the years and are completed by the iconic milled grooves symbolizing his two World Championship victories.
The set comes with Unicorn Gripper Shafts and Gary Anderson Duo Flights.
Dimensions

length

O

21g

48.00mm

6.70mm

23g

50.50mm

6.90mm
Duo - Stylish Gary Anderson dart in gold and blue
Version - Complete set of steel darts with 21 or 23 gram barrel weight
Material - 90% Tungsten (Tungsten)
Barrel shape - cylindrical shape with a centered center of gravity
Manufacturer - Unicorn - The big name in darts