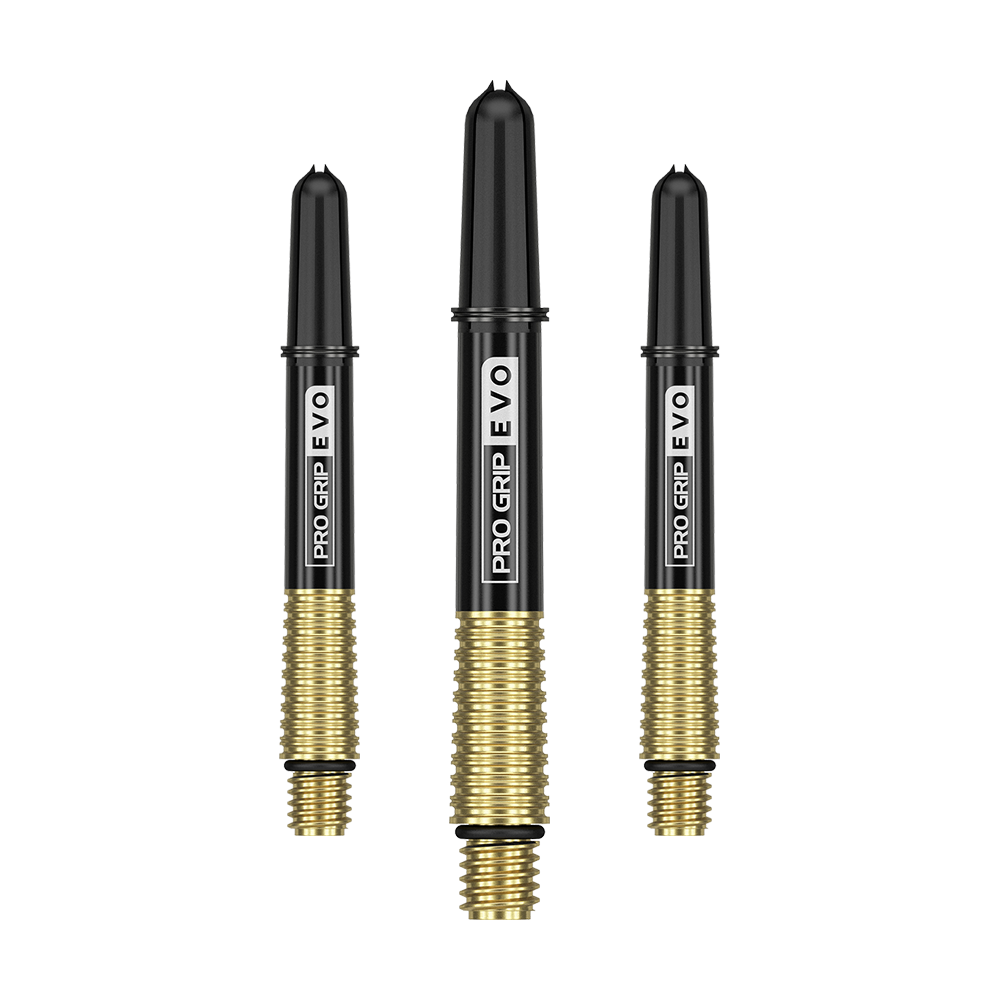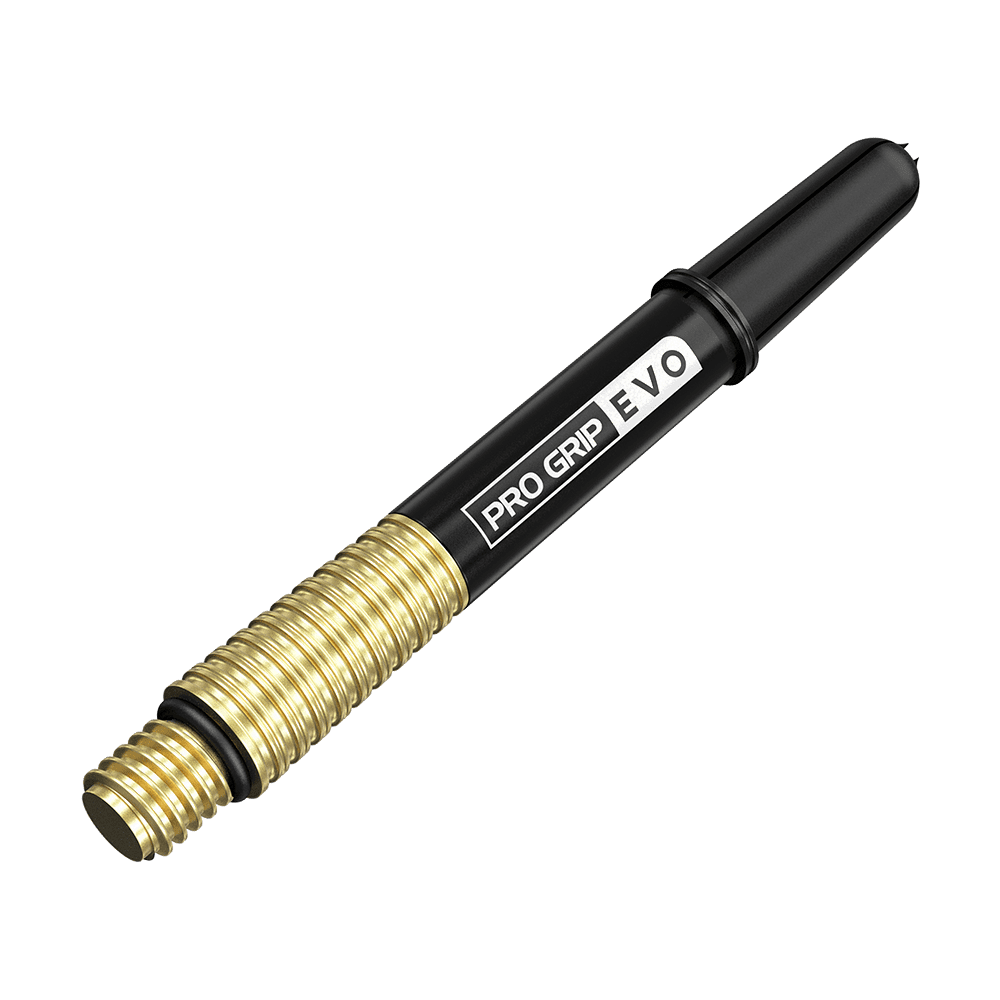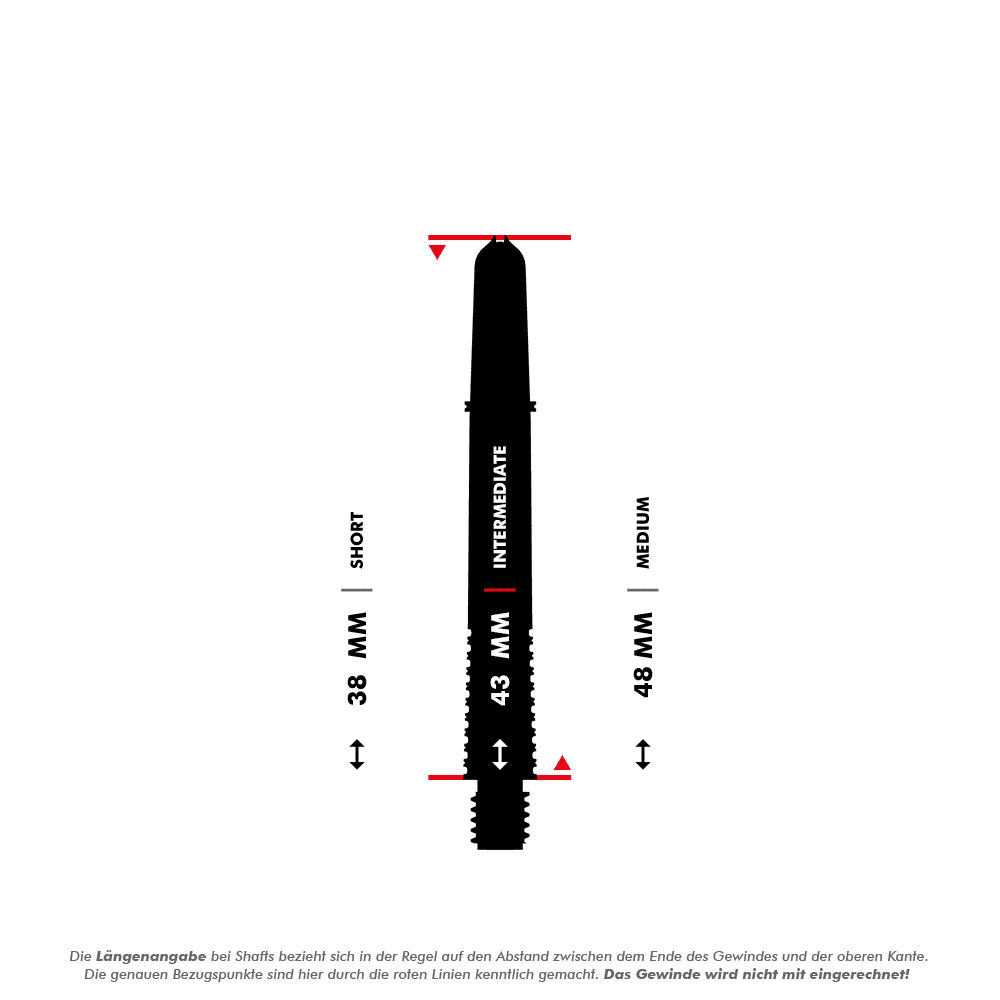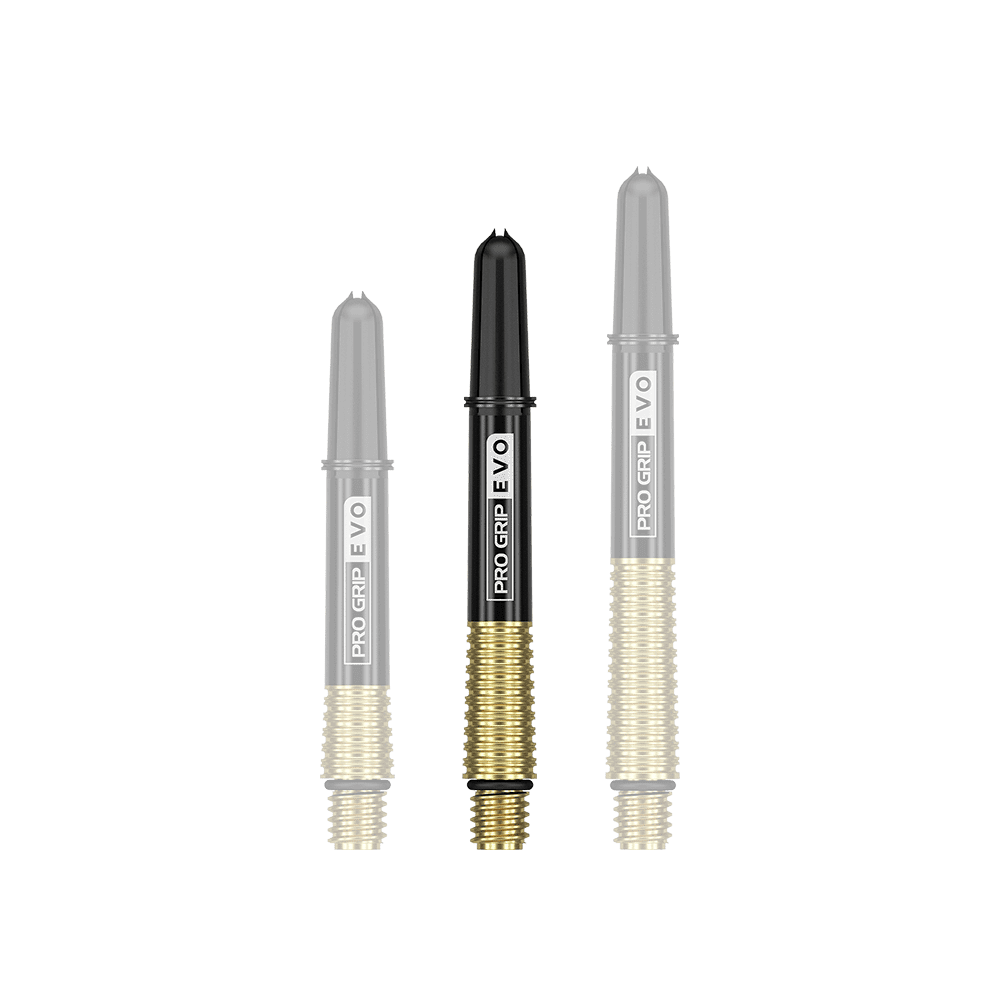 Product Information "Target Pro Grip EVO Shafts - Gold"
Target Pro Grip EVO shafts made of aluminum with a nylon top. The tops are simply screwed into the aluminum part with a fine thread, which in turn is connected to the handle with the normal 2BA thread.
Thread Type: 2BA
Material: aluminum / nylon
Shaft ring included!
Dimensions

overall length

38mm

43mm

48mm

length (aluminium)

7.5mm

12.5mm

17.5mm

Type

Short

intermediate

medium

More information about the dimensions can be seen in the last product image!

---
Das einzige was mich stört, dass auch hier die Flights öfters abfallen. Dann ist oft auch der Ring weg. Bin schon soweit, die Flights mit Sekundenkleber einzukleben. Was mir aber sehr zusagt, dass Sie nochmal ca. 0,8 gramm mehr gewicht haben als die L-Style Schäfte in gleicher Länge.
Sehr guter Shaft für jemanden der den Pfeil weit hinten anfasst und dadurch den grip erweitern kann. Drehen sich leider ab und an von selber mal locker aber das ist überschaubar.
Super. Gewohnt gute Qualität
Tolle Schäfte. Man muss sie nur mit Gummiringen fixieren, sonst lösen sie sich nach ein paar Würfen.Ansonsten top.
Ready for shipment, delivery in 1-3 days.
Delivery, Thursday, 30.11.23 - Saturday, 02.12.23
Order & pay within hours and minutes