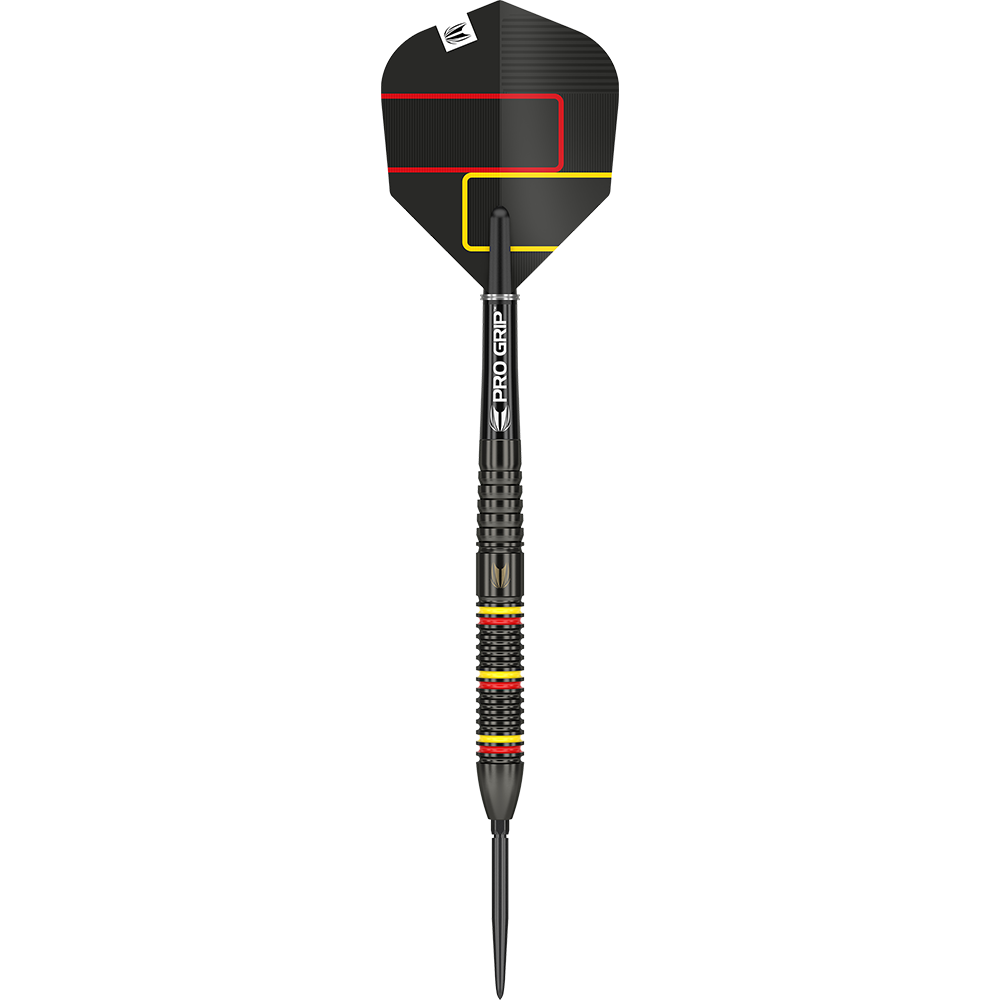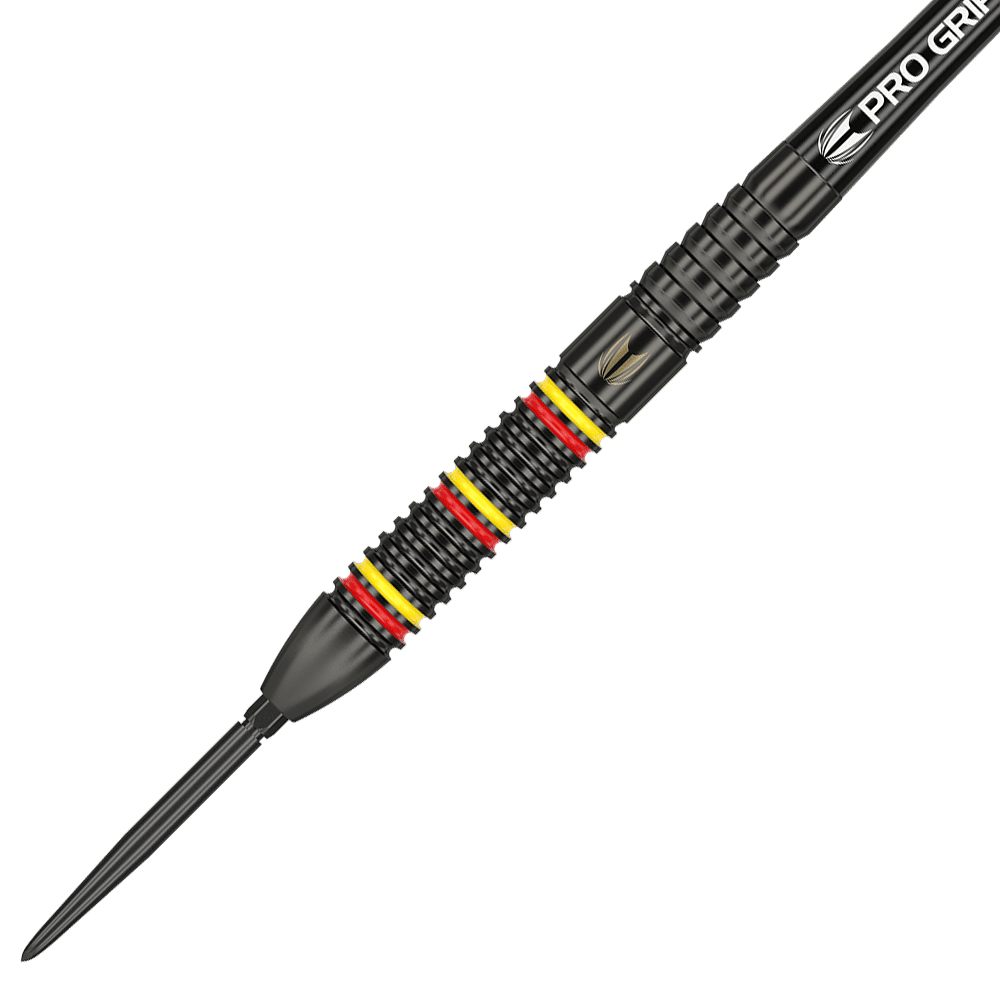 Product Information "Target Gabriel Clemens Black Swiss Point steel darts"
Target Gabriel Clemens Black Swiss Point steel darts with a tungsten content of 80%.
The new dart of the German Giant is another dart in the Target Black Edition, which convinces with a simple but elegant grip. The barrel design relies on transverse grooves and a coating of black titanium nitride, which reflect the German national colors with the red and yellow highlights.
Swiss Point is a patented tip system that allows you to change tip length, style and color in seconds. Even a metal tip can break if it hits the board unfavorably. This can happen after the first throw or the thousandth throw. With the Swiss Point System this is no longer a problem! A strategically placed groove ensures broken tips can be easily removed. The pocket-sized Swiss Point Tool is all you need to remove and install points. An ingenious locking system with cone and thread technology ensures that your tips do not come loose during play. Swiss Points are only compatible with Target Darts SP Barrels!
With us you will find a wide range of Swiss Point interchangeable tips !
The set comes with black Target Pro Grip Shafts (Short), Gabriel Clemens Black No6 Flights and a Swiss Point Tool for easy tip changing.
Dimensions

weight

22g

23g

24g

length

53.50mm

53.50mm

53.50mm

O

6.60mm

6.80mm

6.90mm
---
Liegen gut in der Hand. Stabile Flugkurve. Das Aussehen spricht ja für sich...Top
Super Pfeil, würde ich wieder kaufen
Die Pfeile liegen hervorragend in der Hand und haben für mein Erachten nach auch gute Flugeigenschaften. Für Mein Empfinden ist der Trip genau richtig.
Sehr gut verarbeiteter dart, optisch sehr gut!
Ready for shipment, delivery in 1-3 days.
Delivery, Friday, 01.12.23 - Monday, 04.12.23
Order & pay within hours and minutes