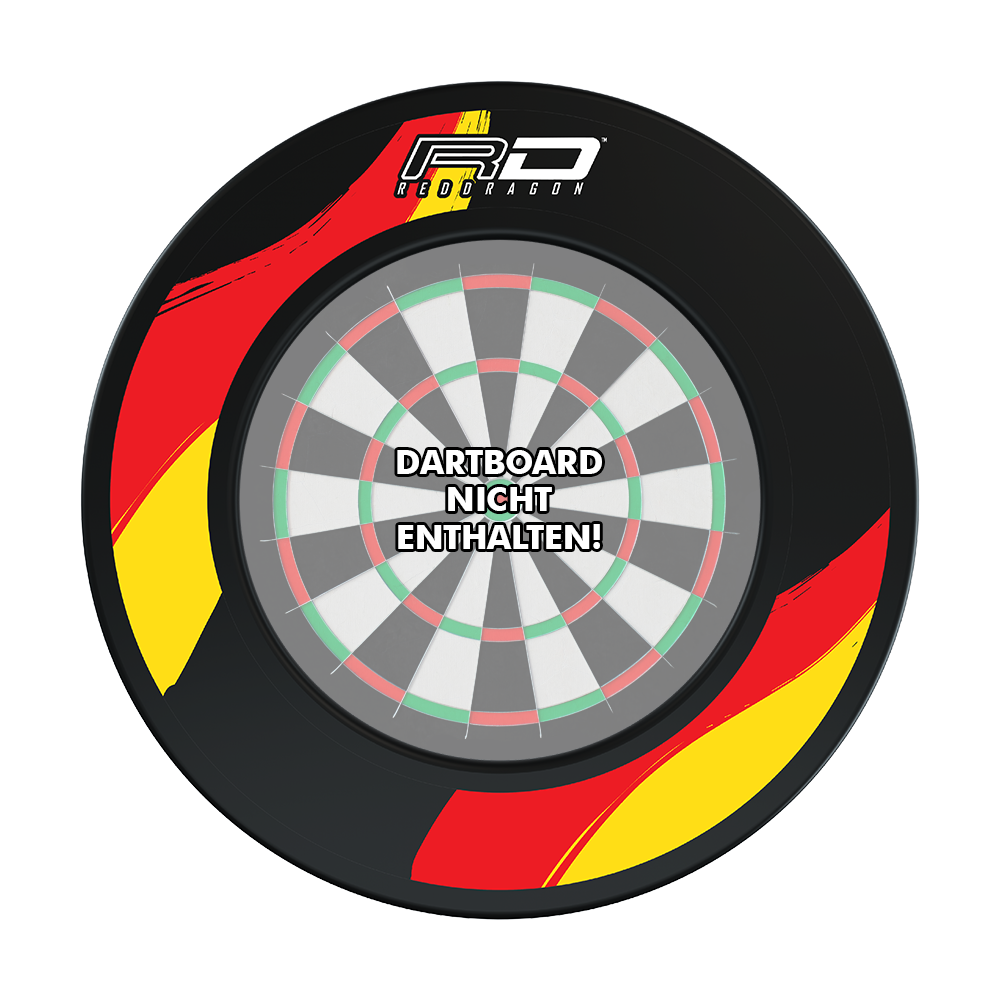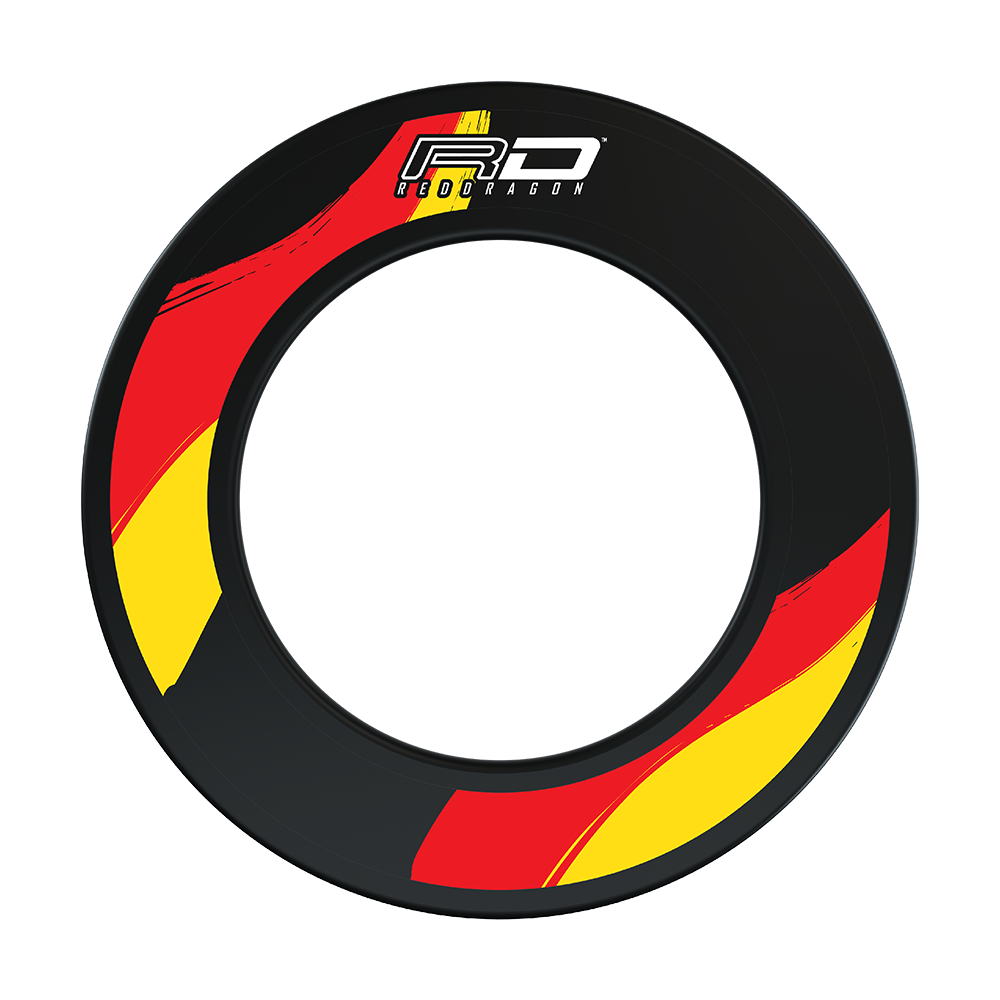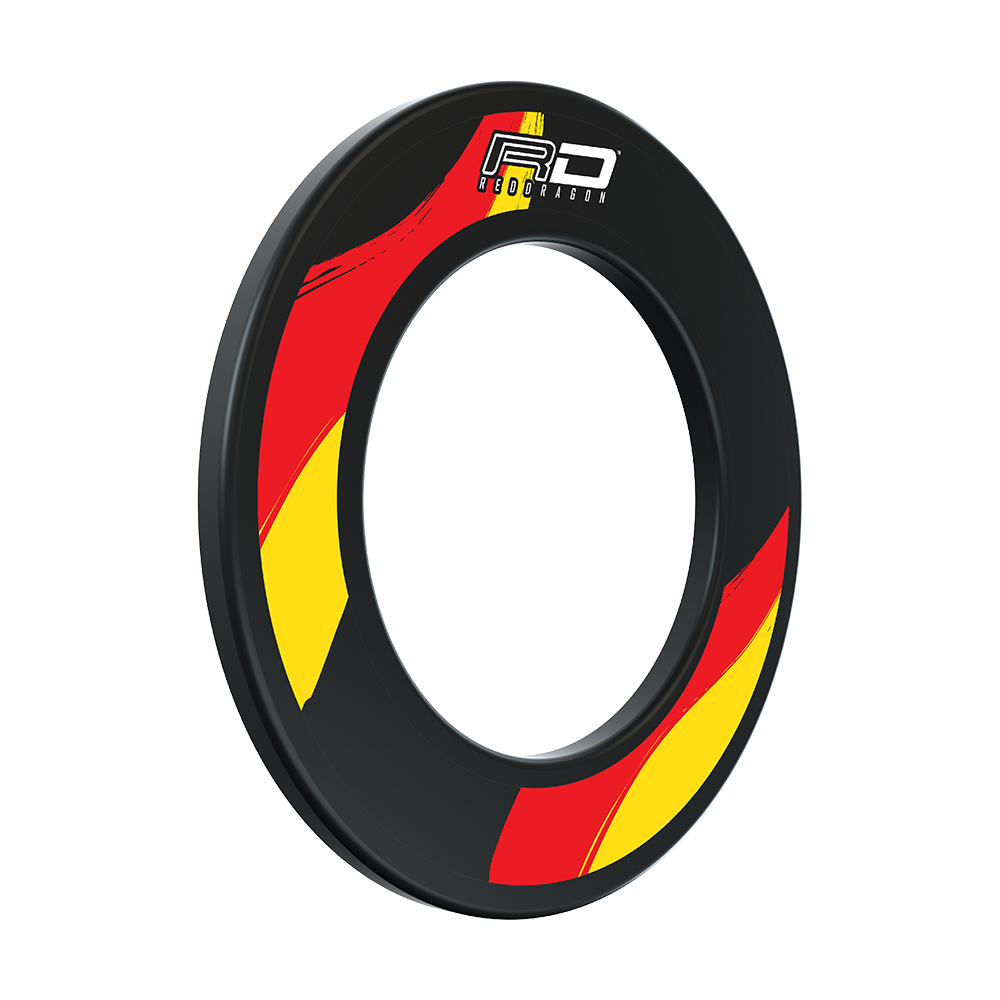 Product Information "Red Dragon Germany Dartboard Surround"
Extra strong, one-piece surround ring in Germany design for steel dartboards, which offers additional wall protection of approx. 12 cm around the board. The surround is designed in such a way that it is simply pulled over the board for attachment and is self-supporting thanks to the narrow cut. Additional fastening materials are therefore not necessary.
Please note: This item is too big and/or too heavy for us to offer Europe-wide shipping. In addition to Germany, delivery is therefore only possible to the following countries: Belgium, Denmark, France, Italy, Luxembourg, the Netherlands, Austria and Poland. Bulky goods are shipped with GLS.
Due to the dimensions, the item cannot be sent to packing stations or post offices!
Black Red Gold - Exclusive Germany design
One-piece wall protection - The surround consists of one part and is therefore not a plug-in system
Optimal protection - Protects your walls from ricochet and stray darts
Ideal size - a total of 3.5 cm thick collecting ring with a width of 12 cm
No further fastening materials necessary - The surround fits very tightly to the board and therefore does not require any further fastening materials
Ready for shipment, delivery in 1-3 days.
Delivery, Friday, 01.12.23 - Monday, 04.12.23
Order & pay within hours and minutes